Geoff Anderson Merino WizWool 210 Pullover
Geoff Anderson TechnicalMerino WizWool 210 Pullover
Keeping warm and comfortable is essential. That is why Geoff Anderson introduced body Mapping. They have studied how the body works when you cast and/or exercise in general, and what the different parts of the body need. Based on the findings, Geoff Anderson developed WizWool™ 210 with two fabrics that work together, custom-made for outdoor activities.
WizWool™ 210 serves the purpose of enhancing the comfort of transporting moisture away from the skin and at the same time give light insulation.
WizWool™ 210 can be used as both 1st and 2nd layers.
WizWool™ 210 is a super soft, breathable, odour-reducing, merino wool garment with a highly durable synthetic exterior.
A functional base layer, made with the healthiest fibres, which gives a milder skin contact, and allows for a unique sweat and heat transport.
Flat-seam construction reduces bulk and irritation when layering.
~Geoff Anderson WizWool™ 210 include 2 fabrics: 1. Polartec Powergrid fabrics: A geometric construction to generate targeted touch points with a patented bi-component design.
The surface absorb sweat vapor and transfer it to the outside for an efficient evaporation.
The grid design also creates open air channels that improve breathability dramatically.
2. SportWool hybrid fabric. Manufactured by Danish fabric supplier Thygesen & Birk. One of the few producers developing Sportwool. A unique and individual product on the basis of The Woolmark Company, and their Sportwool Trademark. Sportwool delivers a surprisingly soft next-to-skin feeling. Sportwool is providing a balanced insulation. Odor resistant, durable, and retains heat when wet. The stretchable fabric will hug to the body and transfer moisture out while enhancing durability and resilience.
This incredibly luxurious underwear absorbs moisture, pulls it to the outer surface, and distributes it for fast evaporation. WizWool is a "must-have" and it will certainly keep you comfortable and warm despite the weather.
The ideal base layer for waders and fishing jackets.
Size Guide - How to find your measurements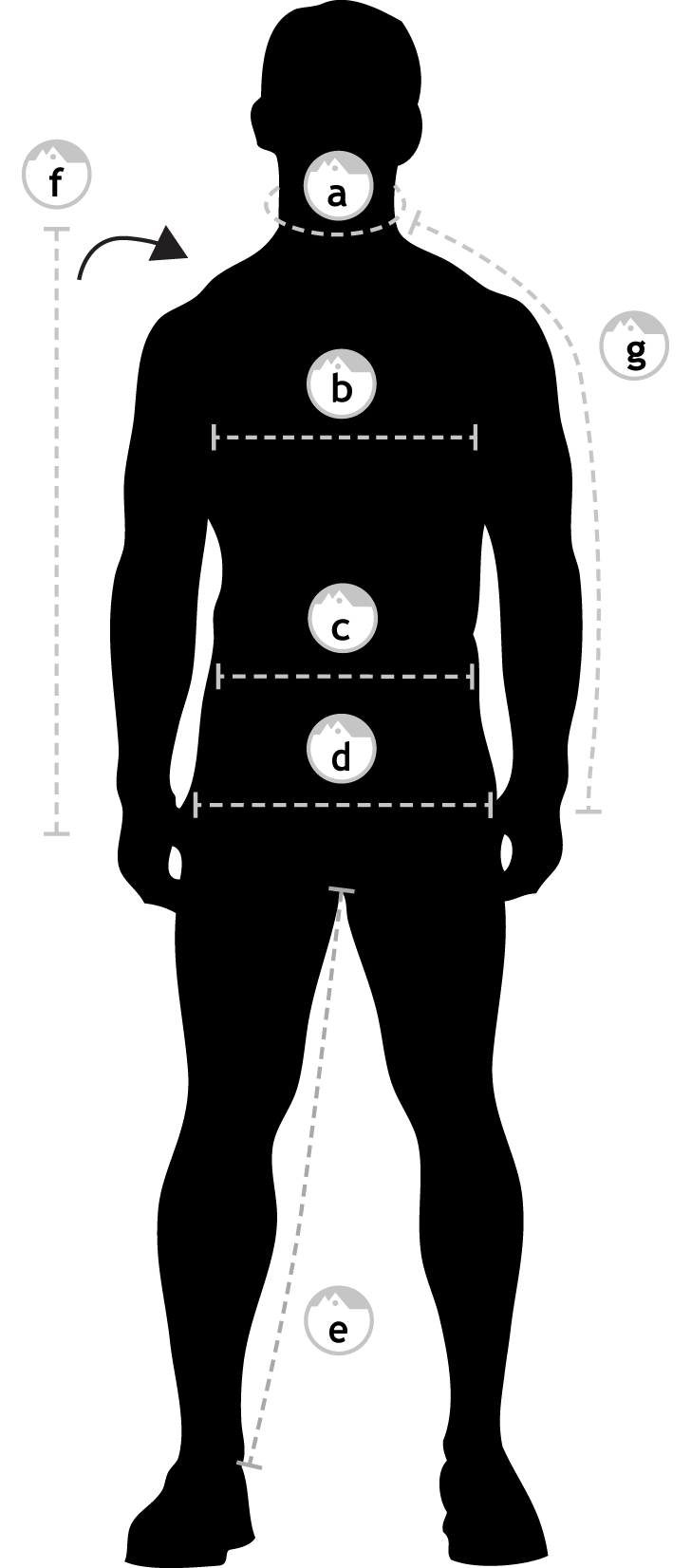 The best you can do is to take one of your own well-fitted pants, jackets, shirts, or make your own measurements directly on the garments. This way it is easier and more precise than doing the measurement on your body.
a = Neck (shirts)
b = Chest
c = Waist
d = Hip
e = Inseam
f = Center back
g = Sleeve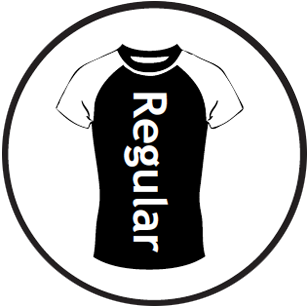 WizWool 210 Pants

| | | | | | | |
| --- | --- | --- | --- | --- | --- | --- |
| | S | M | L | XL | XXL | XXXL |
| Waist (c) | 76-84 | 80-90 | 84-96 | 88-100 | 92-106 | 96-112 |
| Hip (d) | 90 | 94 | 100 | 102 | 104 | 106 |
| Inseam (e) | 77 | 79 | 80 | 82 | 82 | 82 |