Geoff Anderson Teddy
Warmth without the weight
Fast Drying
Zip guard
3 YKK® auto-locking pockets
Peel resistant
Durable like no other fleece
Highly breathable
Recycled and recyclable
Flat elasticated seams
Waist adjustment
Strong pocket lining
Rentex® resist the wear and tear from stubbles
Licensed Polartec® fabric
Designed in Denmark
Manufactured by Danish owned factory
If you're looking to increase the sustainability of your fishing clothing, we've got the style to help you make it happen. 360 gram. Polartec® ThermalPro® Shearling fleece with a high pile construction.
Geoff Anderson Teddy is designed with a tolerant fit and it is super comfortable. A functional everyday, relaxed hoodie.
Geoff Anderson Teddy is part of Polartec® recycle technologies and it pushes the boundaries of fabric science and eco-engineering.
Geoff Anderson Teddy is super breathable and regulates core warmth thanks to the lofted fibre structure.
Flat elasticated seams, incredibly soft to the touch yet extremely durable.
Strong YKK® zippers. Zip guard minimizes skin irritation. Collar in Rentex® resist the wear and tear from stubbles.
Pockets:
The Geoff Anderson Teddy has 3 pockets. One chest pocket and two zipped pockets to the sides provide ample storage for smaller items. YKK® Auto-locking zip pulls to keep the zip securely in place so it does not slide open. All pockets are designed to resist both saltwater and the fine materials we encounter when fishing around sand and muddy places.
Fabric:
The high loft of the fibres traps warm air for effective insulation. Hydrophobic Polartec® fibres repel water for quicker drying times. This ensures greater warmth and comfort.
A diverse variety of knitting techniques create unique surface structures without sacrificing performance. The adapted look and feel delivers warmth and comfort.
Unique finishing techniques ensure every knit construction has the right look and feel. Technical fibre compositions maintain a soft texture and air pockets for thermoregulation and breathability.
Knitted with premium recycled polyester yarns, Teddy is cosy, resilient, and stylish.
Not all shearling is created equally. Low-quality shearling fleece can peel, fade, and negatively affect your garment's look and performance. With authentic Polartec® Shearling, you will see and feel the difference.
Polartec® is the World's leader in innovative and sustainable textile solutions.
Use:
This incredibly soft fleece works well as outerwear in cool, fair weather or under an outer shell for additional warmth in cold, wet conditions.
Teddy ensures high levels of warmth and breathability and it is certainly going to keep you warm in the colder months. The ideal base layer for waders and fishing jackets also.
Size Guide - How to find your measurements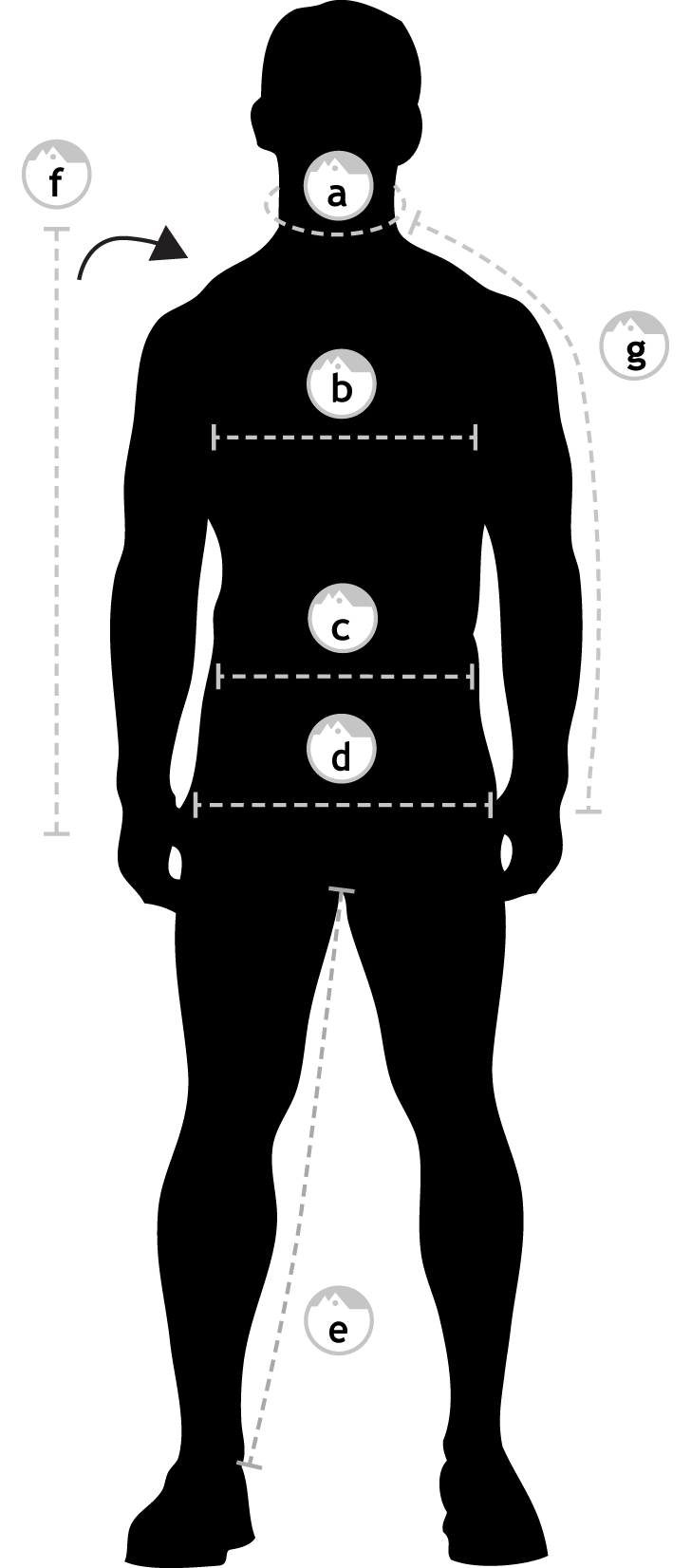 The best you can do is to take one of your own well-fitting pants, jackets, shirts or the like and make your measurements directly on the garments. In this way, it is easier and more precise than doing the measurement on your body.
a = Neck (shirts)
b = Chest
c = Waist
d = Hip
e = Inseam
f = Center back
g = Sleeve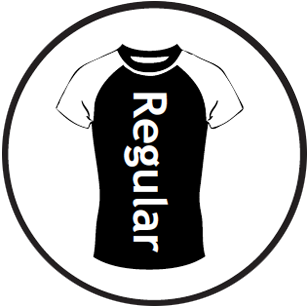 Teddy

| | | | | | | | |
| --- | --- | --- | --- | --- | --- | --- | --- |
| | S | M | L | XL | XXL | XXXL | JUMBO X |
| Center back (f) | 72 | 73 | 75 | 77 | 79 | 82 | 85 |
| Chest (b) | 97 | 104 | 112 | 120 | 126 | 130 | 140 |
| Sleeve (g) | 83 | 83 | 86 | 88 | 88 | 90 | 90 |
| Waist (c) | 90 | 98 | 108 | 114 | 122 | 126 | 138 |